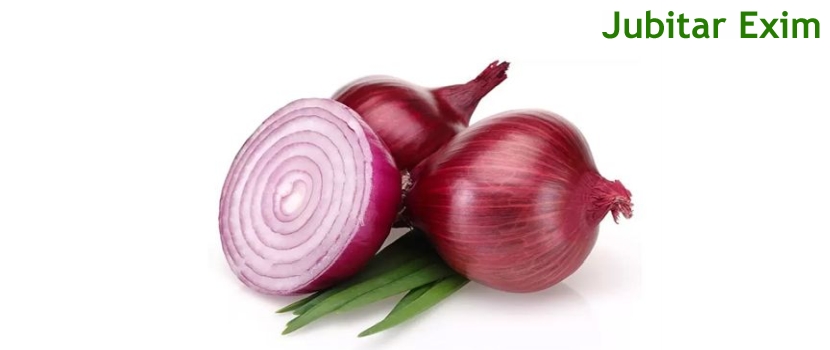 A brief about Fresh Red Onion
Red onion is a bulb-shaped root vegetable that is cultivated and consumed worldwide, grown underground and is akin to chives, garlic, shallots, and leeks. As a culinary ingredient, it is usually served cooked or part of a prepared savory dish in many cuisines. It can be grilled, fried, baked, roasted, sautéed, eaten raw, or used to make pickles and chutneys. It is pungent when minced and has a chemical irritant due to which eyes glands release tears. The taste depends on the variety and season of its harvesting.


Though all vegetables are important for our health some vegetables have a certain kind of unique benefits to offer. Onions are the part of the Allium genus which also includes leeks, garlic, shallots, and chives. All these vegetables contain mineral, vitamin and potent plant compounds that are needed in our body to promote health in many ways.


In fact, the medicinal properties of red onions have been recognized even in ancient times. They were used to treat ailments like heart disease, headaches, mouths source, etc. Even ancient Greek and Roman historians recorded the medicinal use of the onion. Very popular among garden plants, Paracelsus said: The onion is as valuable as a whole pharmacy. Over time, the Vikings discovered that eating onions protected the esophagus, stomach, colon, and lungs from the tumor.


Production & Suppliers of Fresh Red Onion
After China, India is the second-largest producer & exporter of natural red onions. Although Onion is grown all across the country, Coimbatore is the key provider red onion in India. Other contributors are Karnataka, Gujarat, Madhya Pradesh, Bihar, and Andhra Pradesh. India is an abode of a large number of exporters & suppliers of red onion. The fresh red onion suppliers in Coimbatore promise natural, fresh, and topmost quality of onions every time. Malaysia is one of the largest buyers of natural red onions from India. Natural red onion suppliers & exporters in Coimbatore stand tall in the market due to the following reasons-


They have direct relationships with farmers in India and are able to procure products from reliable sources. They make sure that the farmers make use of hygienic methods of production.
They make sure to deliver top quality products with timely delivery and customer satisfaction.
Red onion traders in Coimbatore have a separate warehousing unit well equipped with a temperature controlling system that keeps the perishable products safe and well protected under the supervision of warehouse keepers.
They supply natural red onion as per the guidelines of industry standards in different agro markets.
Natural red onion suppliers have a good distribution network and a dedicated team for maintaining supply chain management.
They use high-grade food packaging material as per the client specifications.
They facilitate trade by providing you different payment options like payment online as well as offline modes.
They supply bulk orders at the best marketing leading prices.


Radical benefits of consuming natural red onions
Onions have plentiful health benefits, usually due to their high content of antioxidants, anti-inflammatory, and sulfur-containing compounds. It is a flavorful bulb that boosts your intake with fiber, vitamins, and minerals. Some of the benefits are:


It promotes hair growth as it is rich in sulfur which helps in regrowth of hair follicles.
The fiber in onion helps in digestion and promotes the growth of good bacteria in your intestine.
Onion contains antioxidants that reduce cholesterol and blood sugar levels that lower the risk of heart disease.
Consumption of onion may improve bone mineral density.
Onion contains flavonoid antioxidants which have cancer-fighting properties.


Thus, we can conclude that onions are an eminently nutrient and highly demanded indispensable ingredient which is consumed around the globe and its consumption in India is subject to variation on account of religious considerations.